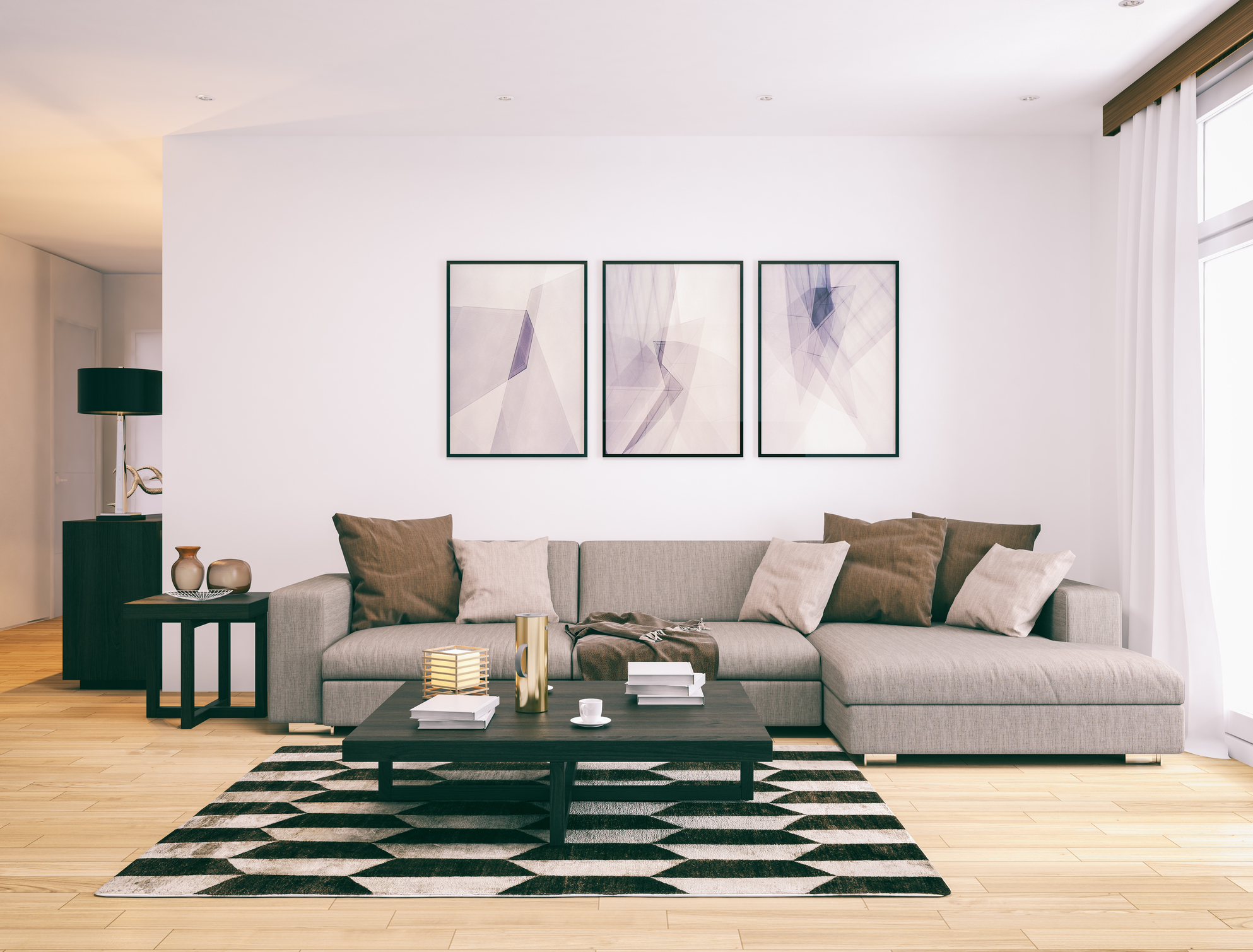 Like most parts of the United States, Mississippi has become a sellers' market. However, if you're selling your home, don't make the mistake of thinking you can get top dollar for it with the least effort. Without the right preparation,you just might find your home sitting on the market longer than necessary.
One of the things you shouldn't overlook is staging your home. A study has shown that staged homes sell half the time faster than non-staged properties. Staging can spell the difference between a potential buyer bidding on your home and walking away uninterested.
While you can hire a professional home stager to do the work,you may also try your hand at it to save on costs. The important thing is to get the basic principles of staging right. Check out our tips below on how you can stage your home on a budget.
De-clutter and maximize space

Maximize your home's space by removing unnecessary objects and most of your personal belongings. Keep furniture to a minimum without making the home look bare. Make sure the closets don't appear overly stuffed, and keep small appliances(like toasters and blenders) out of view. A neutral color scheme, such as gray and white, also helps give off the impression of more space. But do add a few decorative items to create focal points and to lend character to a room.

De-personalize

One of the main goals of staging a home is to make it easier for prospective buyers to see themselves living in it. You can achieve this by keeping personal items like family photos and memorabilia out of view. Replace picture frames with artwork, and personal mementos with coffee table books, fresh plants, or decor. Removing personal objects will also help de-clutter the space and make it look bigger.

Clean and sanitize

This is a basic step in preparing your home for sale. Make sure your home is spotless and grime free – don't forget bathroom tile grout, countertops, windows, rangehoods, ovens, and other appliances. If the walls look worn and dirty, give them a thorough washing or consider a fresh coat of paint. Add white towels and linens in the bathroom – they're very effective in
giving off a fresh, sanitized feel.

Create a neutral and airy look

Neutral colors like white, earthtones, and gray are great choices in staging your home because of their universal appeal. While you may love your pink kitchen, buyers might see it as an added expense because they'll want to have it repainted. Light-colored funiture also works better, not only because of their neutral appeal but also because they make a room appear brighter and airier. Use neutral and light-colored window treatments, and pull up the shades when buyers come. Additionally, make sure you have adequate lighting. This helps make a room more appealing and appear bigger.

Create a welcoming vibe

A good first impression is very important,so keep your yard clean and well maintained. Trim your lawn and add more potted plants if needed. A clean and charming welcome mat adds a personal touch without overwhelming your guests.Fresh indoor plants also add to a comforting feel.
Owen & Co. can help you with more home staging tips and come up with a customized marketing plan to make your property appealing to the right buyers. Get in touch with Sherry Owen at 228-822-9870 or email her at info(at)owenandco(dotted)com.