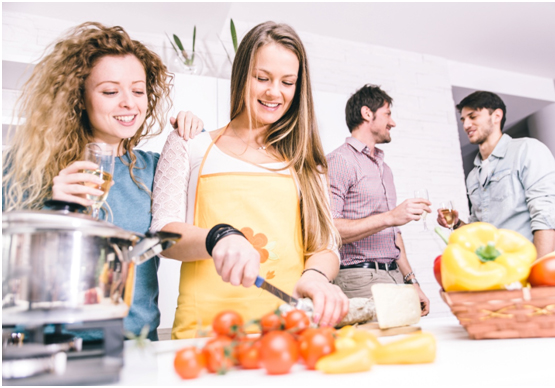 What would Mississippi be without dessert?
Boring.
As far as our culture (and blood sugar levels) is concerned, this state is a land of desserts. Drive to Jackson and you'll find pecan pralines at every gas station; go to Vicksburg and you'll see mud pies in every diner. More than milk and tamales, sugar is the fuel that keeps Mississippi running.
Many of the restaurants here serve your standard, run of the mill Mississippi desserts. But there are many signature sweets you can make on your own, too. From strawberry pies fit for royalty to larger-than-life mud pies, our agents at Owen & Co., LLC came together to list their favorite recipes of famous Mississippi sweets:
Mississippi Mud Pie
First on this list is the state dessert: Mississippi Mud Pie. Named after the muddy Mississippi river, this pie is traditionally made with chocolate and coffee.
The dessert is comprised of three parts: the crust, the filling, and the topping. Make the crust by grinding nine graham crackers and 1/3 cup pecans. Add three tablespoons of melted butter and process until moist, and press it into the bottom and sides of a regular pie plate. Bake for ten minutes and let cool.
For the filling, melt two ounces of unsweetened chocolate and a stick of unsalted butter in a saucepan over medium heat, and stir. Remove the heat and add two tablespoons of flour and a pinch of salt, stir until smooth. Add 1 ¼ cup of sugar, 1 ½ teaspoons vanilla extract, two tablespoons of coffee liqueur, and two tablespoons of corn syrup. Add three large eggs.
Pour the filling into the crust and bake for about 30 minutes. Cool the pie for two hours, and add whipped cream on top. Top the pie with pecans and drizzle with chocolate.
Pecan Pie
Pecan pie is a southern classic, no doubt; after all, pecans are abundant in the southern states. You can make one in several different ways, with some variations that include chocolate and bourbon.
To make a classic pecan pie, start with the crust. Prepare the crust by placing it into a 9-inch pie plate and fluting the edges. Whisk three large eggs and add 3/4 cup of granulated sugar, and stir in a cup of cane syrup and two tablespoons of softened, unsalted butter. Add the flour, vanilla, and pecans, and mix well.
Pour the mixture into the pie shell, and bake at 350 degrees for about an hour.
Mississippi Mist Strawberry Pie
Another Mississippi classic is Mist Strawberry pie. To make this, combine crumbs and butter in a small bowl, and press firmly on the bottom and sides of a regular pie plate, then refrigerate. Arrange cut strawberries on the crust and refrigerate again.
For the filling, beat eight ounces of cream cheese until smooth, and add sweetened condensed milk, lime juice, and liqueur. Pour the mixture into the crust and refrigerate for at least an hour. Whip a cup of whipping cream until soft peaks form, and add sugar and vanilla and whip until glossy. Pipe a lattice design on top of the pipe, and garnish with strawberries.
Having the recipes for these fantastic sweets is much like being handed the dessert menu at your favorite Mississippi restaurant. So, make them, bake them—and enjoy them.