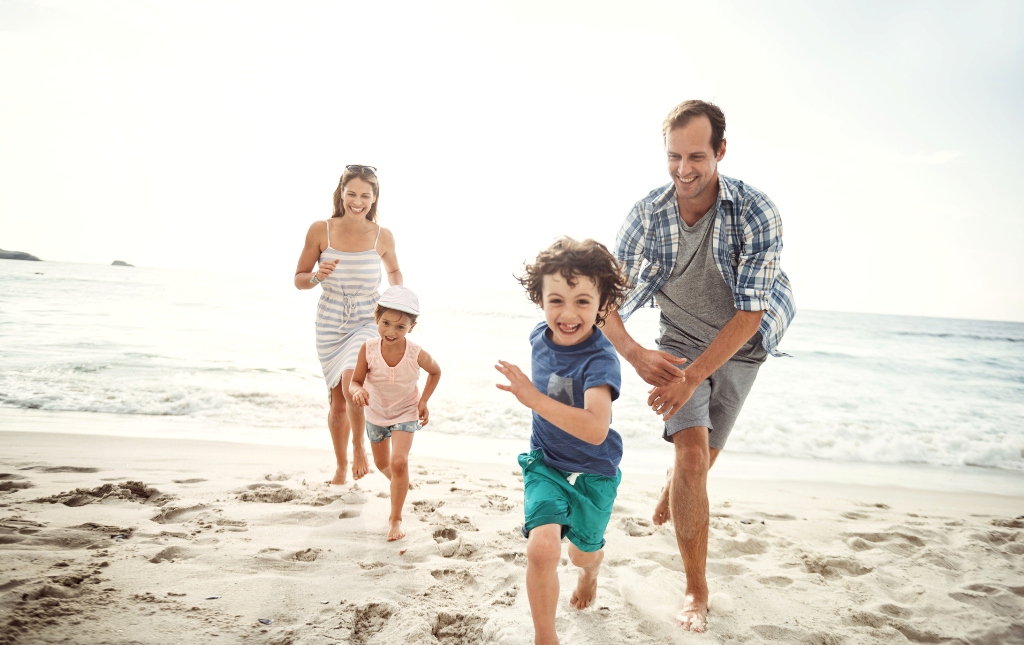 The Mississippi Gulf Coast is a great place for families. It is home to top-rated schools, job and business opportunities, and plenty of parks and wide open spaces. In addition to all these, it also offers a number of recreation and entertainment options that the entire family will enjoy.
Here are some of the hot spots and activities in the region where you can take the family for a day or two of fun.
Lynn Meadows Discovery Center

This interactive museum is housed in the historic Mississippi City Elementary School, built in 1915. It covers a floor area of 15,000 square feet and six acres of outdoor space, with both indoor and outdoor areas hosting various exhibits and activity centers.

Indoor attractions include the Super Colossal Climbing Structure, which spans the entire height of the museum, an art studio, a pet clinic where kid scan participate in caring for their pets, a "History Hotel," a science exhibit, and more.

Outdoors, the family can enjoy a "bear creek," the Kids Street that features kid-sized homes and structures, a pretend bayou shop, and a tree house village.

The Biloxi Shrimping Trip

This 70-minute cruise on the Mississippi Sound will give you and your family first hand shrimping experience. On the expedition, a net will be cast to the sea, catching not only shrimp but also blue crabs, oyster fish, flounder, squid, stingray, and other sea creatures that thrive on the sound. You will learn how the net is spread and operated, and how to properly cook and eat shrimps.

Margaritaville Resort Biloxi

Overlooking Deer Island and the Mississippi Sound, this 22-story resort features family-friendly attractions that will make your stay an exciting one. The Escape Family Entertainment Center features arcade games, a nice cream shop, and a bar and grill, while the Water Playground includes a 450-foot Lazy River, a splash pad, water slides, a rope course, and more.

Pascagoula River Audobon Center

The center is the gateway to the Pascagoula River, the largest free-flowing river in the continental United States. It will introduce you to the diverse wild life that thrives in the river and its surrounding ecosystems. The center includes an interpretive trail and play and botanical gardens, and offers kayak rentals and river tours.

Ship Island Excursions

Take a ferry to West Ship Island, part of the Gulf Islands National Seashore, and enjoy its pristine waters and acclaimed whites and beaches. The excursion includes an exploration of Fort Massachusetts, a historic structure built on the island from 1859 to 1866. Along the way, you'll have plenty of chances to spot the bottle nose dolphins that thrive in the Gulf waters.

Zip' N Fun Adventure Park

You'll have a full day of fun with the family in this nature adventure park. Go through a tree-to-tree obstacle course that features hanging bridges, tunnels, swinging logs, ziplines, and more. There are two courses to accommodate players of all sizes. The higher course designed for older kids and adults features 50 exhilarating games, while the lower, near-ground course for younger children offers 20 challenges. The trails become more challenging as you go along.
More fun and adventure await the family at the Mississippi Gulf Coast. If you're looking for the perfect home in the region, we'll be happy to guide you through your options. Get in touch with Sherry Owen at 228-822-9870 or email her at info(at)owenandco(dotted)com.