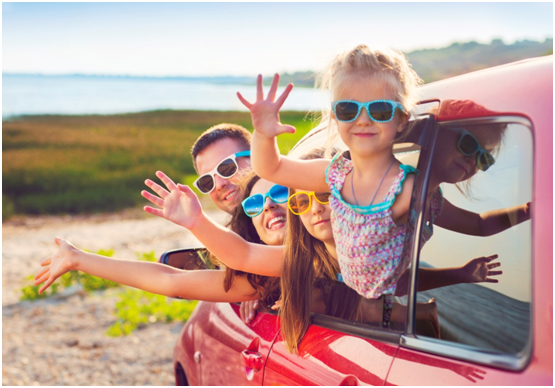 Just because you're pinching pennies doesn't mean you must forgo the occasional adventure. After all, you deserve some major R&R after all the stress at the office.
A fancy vacation at a luxury five-star resort is likely out of the question—but that doesn't mean you should put your dreams of a gratifying getaway on the back burner. So, why not try going on a great American road trip to the best Gulf Coast beaches?
This guide will show you how to do it.
Budget
Plan your budget weeks before the actual trip. This way, you can map out your route and determine how many days your trip will last and how many miles it will take. Once you come up with the time and distance, you can easily create a budget for everything—from the gas and food to the accommodation. This will also help you understand what you need to pack for the trip.
If you're strapped for cash, the secret is to prioritize. For instance, is it more important to stay in a nice hotel, or to enjoy the best food on your trip?
Destination
Florida shores like Siesta Key, Destin, and Panama City are great destination choices. But lesser known, more affordable Gulf Coast beaches in Mississippi are perfect for penny pinchers like you—and they have the same gentle surf, white sand, and warm water as the higher-end sandy shores.
Save big by traveling to the Gulf Coast beaches off-season, too. Accommodations in these hotspots can be up to one-third cheaper in the "-ber" months than in the peak of summer.
Transportation
Don't bring a car. Not bringing a car on a road trip may seem laughable, but the reality is, getting a rideshare, instead, is actually a great way to save some cash. You don't have to spend money filling up the tank on your own—a rideshare will get you where you need to go for less. Find more friends, or go to websites that match individuals who want a cross-country travel companion. All you have to do is split the gas price with the other riders.
Accommodation
It's easy to find an affordable accommodation in the Gulf Coast. Whether you want a spacious deck with panoramic views of the ocean or a dock that offers privacy, you'll find affordable properties steps away from the water. Some even have pools, tubs, and kitchens perfect for cooking the catch of the day.
Entertainment
There are countless budget-friendly entertainment options that won't burn a hole through your wallet at the Gulf Coast. If you love music and the crowd, city and regional parks offer hiking and biking trails, even free concerts. Perhaps browse through Music Festival Wizard to find a list of all the free festival and concerts you can attend. Craft beer festivals are taking over the country, too; there's no doubt the Gulf Coast has some form of beer festival going on when you visit.
With a bit of budgeting and planning using this guide, combined with the love for adventure, you can easily pull off an epic road trip on limited funds. So, pack up now –and hit the road.
For more information about the Gulf Coast communities, browse through our Communities page.