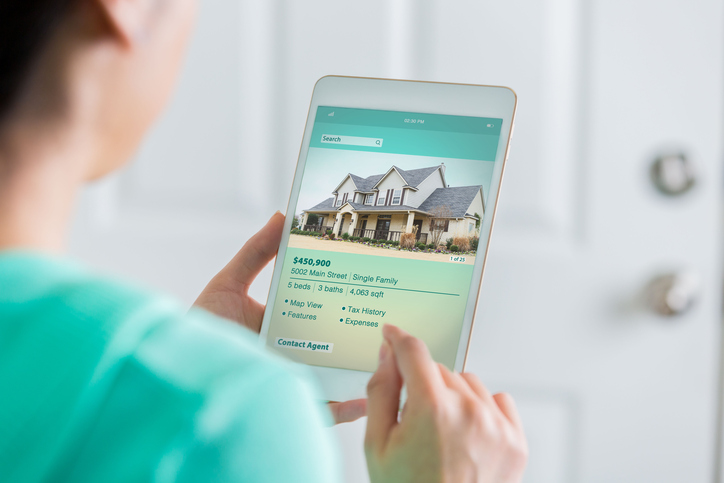 In the past, a buyer's first impression of a home for sale came from a drive-by – they'd drive past the property, and if it had good curb appeal, they would be encouraged to look closer.
The reality today is somewhat different. While curb appeal is still very important, web appeal has replaced it in making a great first impression. And web appeal comes primarily from excellent listing photos.
Here are some reasons why listing photos matter greatly in real estate today:
Almost all home searches start on the internet

For many people, the internet has become the go-to resource for practically everything, including homes for sale. According to Realtor.org, about 92% of homebuyers today start their property search online. They go through listings and browse the photos to determine if it would be worth their time to travel and view the home. Between a listing with photos and one without, most buyers will likely prefer to view the first.

Moreover, if you have good listing photos, you can attract buyers from other cities or states who are moving to your area. These people typically do their initial home shopping online, then arrange for viewings of homes that catch their attention. A few even choose to buy a home without viewing it first.

Listing photos create the first impression of your home

High-quality listing photos can help make a great first impression of your property, and in real estate, this is very important. It can spell the difference between a buyer wanting to see more of your home and moving on to another listing. It works very much like curb appeal, except web appeal happens even before the buyer gets an actual glimpse of your property.

Listing photos help set expectations

If a buyer likes your listing photos and decides to see your home, they already have a good idea of what to expect. Great photos will help a buyer see that your property has been well-maintained, and allow them to "experience" your home without actually setting foot in it. This can not only capture the buyers' attention, it can also help reduce the chances of disappointments, which could kill any interest in your property.

Some websites require listing photos

If you want to list your home in as many real estate portals as possible, you need to have good quality listing photos. There are websites that do not accept a listing without photos.

Tips on how to create good listing photos

Stage your home to make it appealing to a wide range of buyers. Consider working with a professional home stager who knows what buyers look for in a home, and can transform your property into something straight out of a lifestyle magazine.

Hire a professional photographer. Unless you have the skills and equipment, it's best to have a pro do the job for you. A real estate photographer knows the right shots and angles to make your home appealing to viewers.
Include as many pictures as possible. This will give buyers a better online shopping experience and help them get a comprehensive picture of your home. Highlight the property's best features, and include photos of all the rooms, as well as the exterior.
Are you selling your home in the Mississippi Gulf Coast? Owen & Co. LLC can help you come up with effective listing photos to go with a comprehensive marketing plan. Call them at (228) 822-9870 or send an email to Info(at)OwenAndCo(dotted)com.