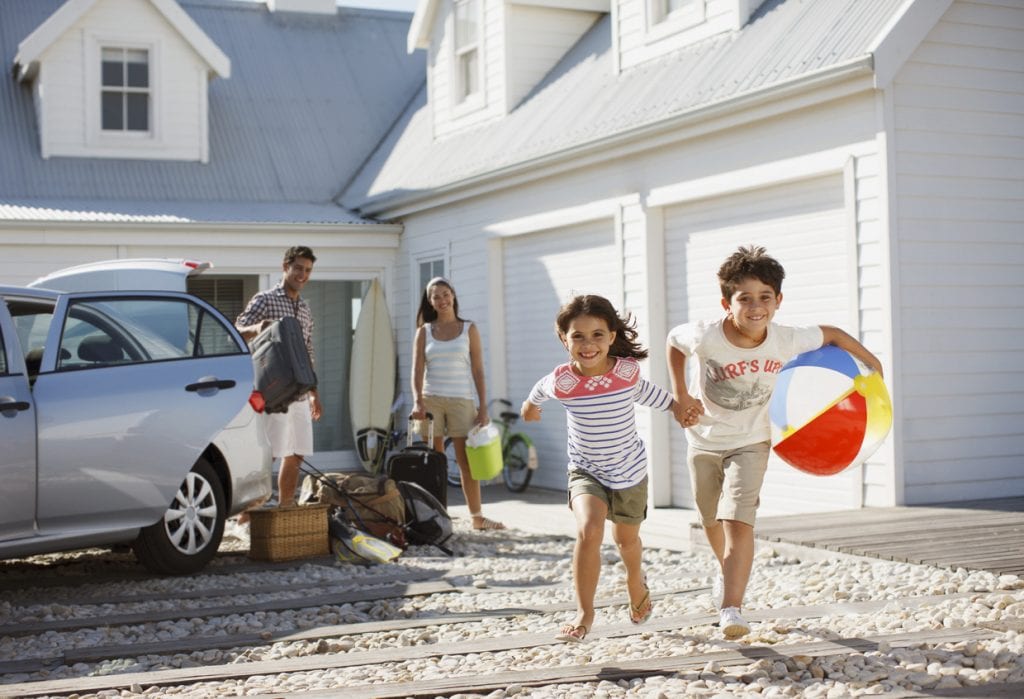 Some people want to purchase a vacation home to visit during the year. A getaway from the city to relax and unwind. Some are also considering the option of renting it out for a second income. And some just want the ability to say they own a second home. Whatever the reason, there are factors to consider.
Mississippi is a state that is often overlooked when it comes to purchasing real estate. However, the towns and communities on the Gulf Coast offer spectacular views, history and attractions, giving you a unique opportunity for finding a vacation home.
Research
If your plan is to spend a lot of time at the property you need to research the area thoroughly. Crime rates, walkability and local attractions. What makes it likeable and livable. A good real estate agent will be able to steer you towards the right neighborhoods and communities. Homes for sale in Bay St. Louis, MS are around $150,000 but can reach up to $750,000 and houses for sale in Long Beach, MS sell at a median value of $198,000. These areas offer vacation homes with southern charm, older architecture strong enough to survive Hurricane Katrina, and plenty of open spaces.
When looking for a vacation home it is imperative to do research and financial evaluation. The appeal of the location, attractions, events, and amenities all weigh into how much and how often you may be able to rent the property. Determining the goal of the vacation property whether to have as an investment, or if you are looking for a place to deprogram and get in touch with family, researching areas that may be the right fit and knowing the area, shops, restaurants, home prices, demographics are all key. Again, a good broker will be able to steer you in the right direction.
Savings
One of the first items on your budget for your upcoming purchase would be saving for the vacation property. It's recommended to add 20% to any estimate of the home prices in the area. Most second homes have higher interest rates and require larger down payments. Insurance, more property tax, and maintenance are points that need to be weighed. Whether or not renting the home is a factor, these items will need to be evaluated.
Rentals
The average vacation rental homeowner owns the property for 7 years, so it's important to know what the return on your investment will be. Sometimes the gain from property appreciation is more than you earn from rental revenue over the same period. In order to consider the property as an investment grade rental, after conducting a thorough analysis, you will want to make at least $12,000 to $14,000 per $100,000 you spend on the property. And by following the IRS guidelines many of the items on the cost analysis can be tax deductible.
The IRS considers any home that an individual resides in for more than 14 days or 10% of the total days it's rented, as a dwelling/residence and is therefore not eligible for tax deductions such as mortgage interest, real estate taxes, casualty losses, maintenance, utilities, insurance, and depreciation. Mississippi also requires the payment of sales tax for rentals done through online services such as Airbnb or VRBO.
Gulfport, MS real estate near the coast ranges from roughly $100,000 to $350,000. However, there are actual lots without pre-existing homes for sale. Condos for sale in Gulfport MS average around $200,000 and there are several new options on the market. And Biloxi houses for sale average around $98,000 and make it a good place to look for a bargain within the same area.
Property Management
If you are renting the property, you need to consider your time as well. The distance from your home is something to consider. Mississippi is central on the coast lying in the middle of Florida, Alabama, Louisiana and Texas. The state itself has a smaller population density making travel through to the coast easier. Several airports are easily accessible as well. But if you need to go and prepare for incoming guests, make repairs or do landscaping, the travel may be a deal breaker.
A Property Management Company can assist in taking care of all these areas as well as handling booking, deposits, payments, and keeping your investment on track. Your agent can recommend a reliable, reputable management team to assist.
The Gulf Coast of Mississippi and the Mississippi Sound offer great fishing, boating, beaches and water sports. The smaller towns and cities along the coast allow access to the water without the crowds of going to the ocean. And with other states selling homes on the coast at an average of $500,000 and up, Mississippi Gulf Coast is a great place to find a vacation home. A vacation home is not a retirement plan. It's a place to get away and renew.