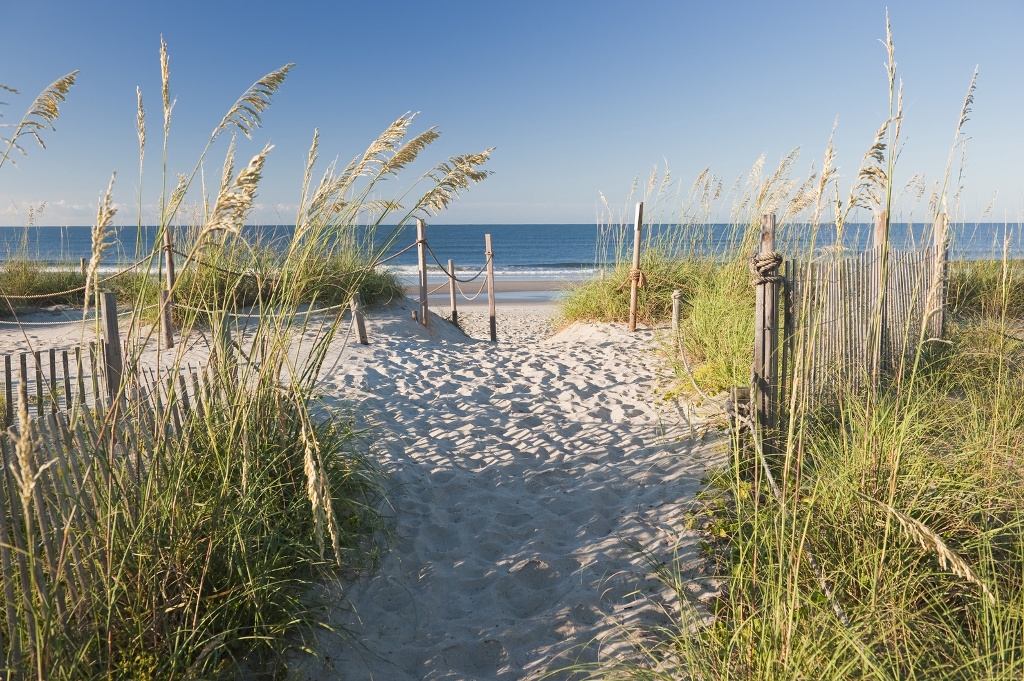 There are many reasons why waterfront property is a highly sought-after parcel of real estate. More than the appeal of waking up every morning to vistas of crystal-clear water lapping at the coastline, properties of this kind are few and far between. The lack of inventory of waterfront properties and the oftentimes huge demand for these jack up their prices and make them prime real estate. Notwithstanding the much higher price tags set on them, they instantly get snapped up by eager buyers the moment they appear in listings.
So why do so many people find waterfront properties so desirable? Here are some of the reasons that make waterfront homes for sale in Biloxi, MS and other Mississippi locations unique.
Perpetual high demand

As mentioned earlier, the idea of being able to kick up one's feet and lose themselves in the midst of sun, sea, sand, and sky is a great incentive for wanting to own waterfront property. Almost anyone wants that, which is why you can always bet that there will be someone out there just waiting to snap up waterfront property the moment it's out in the market and for top dollar.

All the enjoyable activities

The wonderful thing about living close to the water is being able to go swimming, diving, kayaking, boating, and water skiing any time of the day for as long as you want. You'll have the beach right at your doorstep for your personal enjoyment, compared to others who need to drive cross-country just for a simple glimpse of it.

Fancy a morning run? The beachfront offers a nice jogging spot complete with fresh air and a stunning view. Needless to say, when you invest in a waterfront property, it becomes easier to enjoy your favorite activities.

A healthy lifestyle at your fingertips

Water has a way of refreshing the soul—that's why waterfront properties have some of the most relaxing settings you can find. Should the stress of the day get to you, the fresh air and the tranquil beauty of the landscape can melt all the negativity away.

It's also fun to note that many people living in waterfront communities are very social, so integrating with the community will be a breeze. Put simply, living in a waterfront home is as close to heaven on earth as you can get.

Of course, realistically speaking, owning a waterfront property also has its own set of caveats that you wouldn't encounter with other types of real estate. Here are some to watch out for.
Climate Change
Sea levels are rising at an average of 0.2 to 0.4 millimeters per year, causing certain waterfront properties to lose their value. This is especially true for older waterfront homes with lower elevations and as such, are more prone to flooding. But more recent homes have taken climate change into account, which is why they're often built at higher and safer levels.
If you're looking at waterfront homes for sale in Ocean Springs, MS that's more than five years old, have the elevation checked to ensure adequate resistance to flooding.
Deterioration
Waterfront properties are more exposed to wind, salt, moisture, and other natural elements that can hasten the deterioration of the house structure. Compared to land-locked real estate, the exposure that waterfront properties endure means that their features will wear down faster over time. As you shop for waterfront homes in Gulfport MS, ask about materials used for roofing, siding and the like, and learn about their resilience to the elements. If the wrong materials are used, you may find yourself spending more on your home's upkeep.
Taxes
Homes on the waterfront have inherently higher property taxes because of higher demand. If you're not careful, this can put a strain on your tax dollars. Look up the tax history of the property you're looking at and make sure to include this amount in your monthly payment computations. Working with a proper real estate agent can help ensure your real estate taxes are assessed fairly.
Gulfport, MS Waterfront Homes for Sale
If you are in the market for waterfront homes in Gulfport, MS, waterfront condos for sale in Ocean Springs MS, or similar properties in the Mississippi state, experienced local real estate agents like Sherry Owen and the rest of Owen and Co. can provide you with the assistance and service you need. Ranked among the top five real estate companies along the MS Gulf Coast and with multiple 5-star reviews on Google, Facebook, and BirdEye, Sherry is well-equipped to help you locate and purchase the right waterfront property. Get in touch with her at 228.822.9870 or info(at)owenandco(dotted)com.