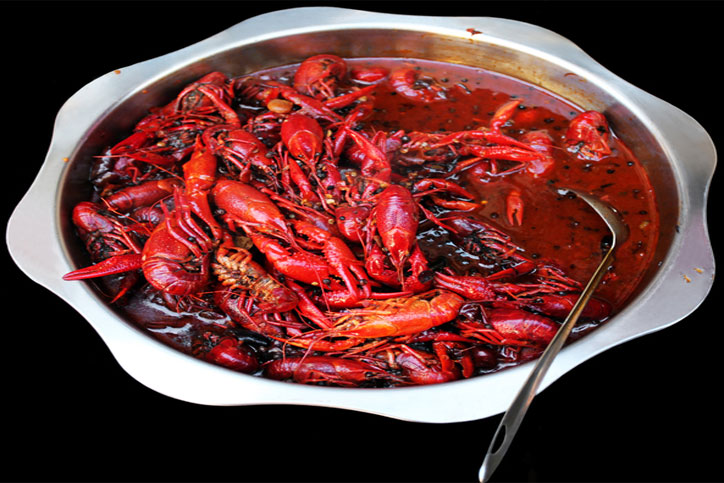 More and more people are discovering what the Mississippi Gulf Coast has to offer, including its warm beaches, charming communities, and gastronomic delights. Foodies from all over the country have recently been introduced to the area's unique flavors through the Mississippi Seafood Trail, a trail of seafood restaurants that starts right here in the region.
If you're a food lover, you will enjoy the many restaurants around the Mississippi Gulf Coast, many of which have been local favorites for years. Here are some of the places you simply have to try:
Coast Roast Coffee and Tea
2510 16th Street, Gulfport
228-206-2340

Established in 2000, this cozy restaurant roasts their own coffee using 100-year-old coffee roasters. The result is some of the freshest and most flavorful coffee creations you can have. In addition to the standard brews and beverages, Coffee Roast also features gourmet offerings like nitrogen drip coffee and spiced espresso with whip cream topping.

The Green House on Porter
404 Porter Avenue, Ocean Springs
228-238-5680

This charming restaurant is housed in a former greenhouse, giving it a pleasant and homey ambience. People come here for the coffee, as well as the biscuits that range from the simplest to the most unique. Try their daily-changing "special biscuit", and be delightfully surprised by the unique flavors, such as the garlic onion biscuits with goat fluff and banana biscuits with peanut butter fluff. The Green House on Porter also stages fun events like a monthly art market and yoga in the greenhouse.

Taranto's Crawfish
12404 John Lee Road, Biloxi
228-392-0990

Taranto's crawfish and other items on the menu have fast gained popularity in the Mississippi Gulf Coast. In addition to the seafood, customers also rave about the restaurant's po'boys and Cajun dishes, as well as its affordable prices and friendly service. This no-frills establishment has a homey and family-friendly atmosphere that, along with the food, keeps customers coming back for more.

Lulu's on Main
126 Main Street, Bay St. Louis
228-463-1670

This charming eatery's chef and owner has worked in the kitchen of famed Commander's Palace in New Orleans. It serves southern and Cajun favorites with a twist, incorporating the unique flavors of the region.

Pop Brothers
1501 25th Avenue, Gulfport
228-206-0656

800 Cash Alley, Ocean Springs
228-447-4792

111 Main Street, Bay St. Louis
228-304-0024

This multi-town ice pop shop has gained widespread popularity for its artisan ice pops made in small batches. In addition to traditional and popular flavors, Pop Brothers also has a gourmet collection, with unique flavors like banana with cane sugar, cinnamon, and nutmeg; and fresh cream and Mexican chocolate with chile, sea salt, vanilla, and cinnamon.

Long Beach Market & Deli
20110 Pineville Road, Long Beach
228-864-1933

This unassuming family-owned restaurant boasts the largest selection of cold beer in the entire state of Mississippi. It also offers 10 beers on tap, and an eclectic menu that includes Korean, Chinese, Cajun, Vietnamese, and American cuisines. The surprising flavors are courtesy of its head chef who has received professional training from the prestigious Le Cordon Bleu Culinary School.
This list is just a sampling of the many culinary finds in the Mississippi Gulf Coast – one of the reasons why you will love calling this region home. If you want to explore your real estate options here, call Owen & Co. LLC at (228) 822-9870 or send an email to Info(at)OwenAndCo(dotted)com.