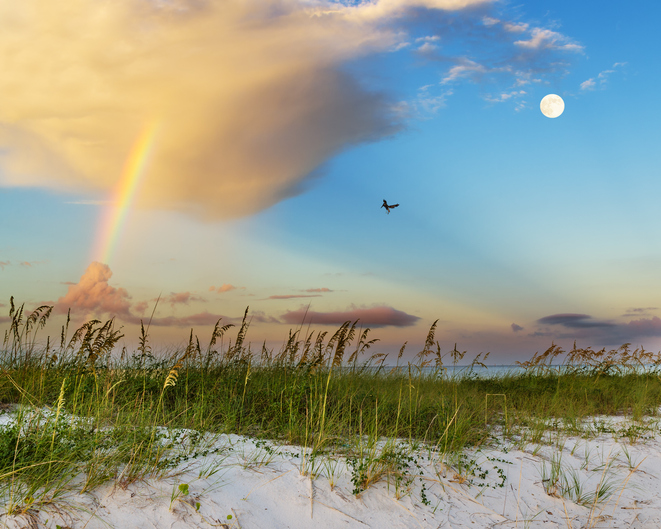 The Mississippi Gulf Coast, also known as "The Coast" is a fantastic location where people can enjoy a number of great activities. Although it has always been a popular tourist destination, it has gained notoriety in recent years for its creative art scene. One of the best things about this coast is that there are always low-cost ways of enjoying yourself. There's always plenty of things to do in Gulfport MS for people of any budget or age.
There's a lot to see and do here, from enjoying the stunning natural beauty to finding something to eat and enjoying the historic sites and learning more about the area.
See the Street Art of Fishbone Alley

There was a time not too long ago when the area between 13th and 14th streets was considered to be one of the most rundown parts of Gulfport. It was becoming a major concern for the city as no one knew what to do with it. That's when artists and business owners came together to beautify it and create the magical world of Fishbone Alley.

The road is made from reclaimed bricks and the walls and patios are decorated with incredible and quirky little bits of art. The murals are a delight to see and definitely worth taking a few photos of. What makes Fishbone Alley one of the true premier places to visit in Mississippi is that there are also regular events, including live music, taking place here. A trip here should be in the itinerary of any guest.

Relax on Front Beach

Front Beach, which stretches across the Ocean Springs Waterfront, is a fantastic place to lounge and relax and spend a day with the family. The sand at the beach is sugar-white; the beautiful sand that you see in travel brochures or adorned with words like "Wish you were here." It's incredible to think that somewhere so beautiful would be free to access. The water is generally calm and shallow, so kids and adults alike feel relaxed. The regular crowd is also pretty friendly, so consider Front Beach one of the fun things to do in Biloxi with kids.

Cruise Down the Highway 90

Highway 90 is one of the most iconic roads in the entire country. The highway is always open to the public and represents one of the wonderful Biloxi attractions. One thing to note about Highway 90 is that it isn't fully actually coast to coast despite ending in a 0.

Unlike other scenic drives, Highway 90 doesn't include mountains and rocky breakwaters. What it does offer is a serene and stunning view of the Gulf of Mexico. Highway 90 is a 36 mile-long beach highway that passes through Henderson Point, Christian and Long Point before reaching Gulfport and Biloxi.

There are several stops along the highway where one can pull up and take a walk along the beach. This makes it a fantastic highway for a road trip. Be prepared for adventure when cruising down this wonderful highway.

Explore the Gulf Islands National Seashore

The Gulf Islands National Seashore has a lot of interesting things hidden away, such as the Davis Bayou Trail. This two mile trail leads visitors on a journey through coastal forest. The trail is free to use and hike, but there is a fee for using the campsites or boat ramps in the area.

The William M. Colmer Visitor Center is also another free location to visit here. There are video presentations where visitors can learn more about the national seashore and get involved with ranger-guided programs.

Visit Ocean Springs

Ocean Springs – also called the Discovery City – is where French explorers established their first settlements in 1699. These days, the area is a charming business district that includes shops, art galleries, and some of the best seafood restaurants in Biloxi MS. The community has a thriving art scene to explore, including The Pink Rooster. Here visitors can see incredible paintings, jewelry, pottery, and glass works.

Ocean Springs is also a good way to kill some time while waiting for the weather to improve. There's no cost attached to just walking through the shops and doing some window shopping.
The list of available things to do in Gulfport MS can change with the weather and by the season. The area as a whole makes for a great destination is well worth exploring. There is always something to do whether you're with friends or on a family trip.