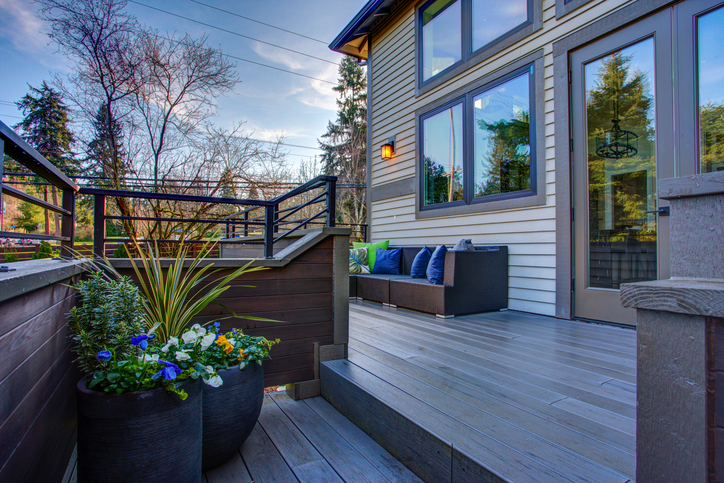 High-end homes promise the best of the best, but not all of them are made equal. Each home boasts a bevy of features that make it unique. Considering the amount of money you'll pay for a luxury home, you want to make sure you end up with one that's as close to perfect as can be. Here are a few tips to make that happen:
Know what you want

Before you even begin searching for your luxury home, you must be able to answer the following questions:

What do you plan to do with the property? Is it a vacation home, your permanent home, or an investment?
What amenities are you looking for in the home and in the area?
Which neighborhood will suit your wants and needs?

Location is key to the property's price point. Do you want a waterfront home with boat slips and a view? Or a sprawling home inland, surrounded by wooded areas for maximum privacy? All are possible – you just have to know what you want.

The Mississippi Gulf Coast has scenic coastal communities and 26 miles of beautiful beaches. With a booming arts and music scene, a burgeoning food scene, and lavish casinos, you can have the best of both worlds – serene waterfront living and a plethora of amenities and activities.

Search thoroughly

There are more luxury homes in the market than the online listings may lead you to believe. Many luxury properties are not listed – they find potential buyers via word-of-mouth or through a network of discreet connections. High-end properties are not listed online in order to protect the seller's privacy and identity.

Someone who has successfully dealt with the sale and purchase of luxury homes will often be able to show you unlisted high-end properties on the market.

Moreover, a local real estate agent that specializes in luxury homes will know the character, amenities, and pros and cons of neighborhoods and can help direct you to one that fits your criteria.

Owen & Co. LLC has been helping elite clients find luxury homes in the Mississippi Gulf Coast for decades. Sherry Owen and her team can help you
find gorgeous waterfront luxury houses or large, beautifully constructed homes nestled amongst oaks in quiet subdivisions. Discover the best upscale properties in communities like Biloxi, Pass Cristian, Gulfport and Ocean Springs, MS. Call Sherry at (228) 822-9870 or send an email to Info(at)OwenAndCo(dotted)com.

Do not rely on photos

While drone cameras and virtual tours have made house hunting a more immersive experience, luxury homes need to be seen to be believed. High-end properties often have more detail than pictures can capture. The texture of wallpaper made from luxury fabric, for example. Or the sweep of the property as you walk the grounds. Have your real estate agent schedule viewings of homes with the features you require.

Have the home inspected

A luxury property will have cutting edge technology and home security systems; unique amenities like home theaters, private gyms, arcade rooms, and the like; and high-end appliances. Make sure you get a home inspector who is qualified and experienced in dealing with luxury homes in order to uncover any issues that require repairs or maintenance. Avoid unnecessary headaches and expenses that may arise if there are defects or problems in the home.
Get in touch with Owen & Co. LLC if you need more expert advice on luxury homes in cities all along the Gulf Coast. Call Sherry at (228) 822-9870 or send an email to Info(at)OwenAndCo(dotted)com.