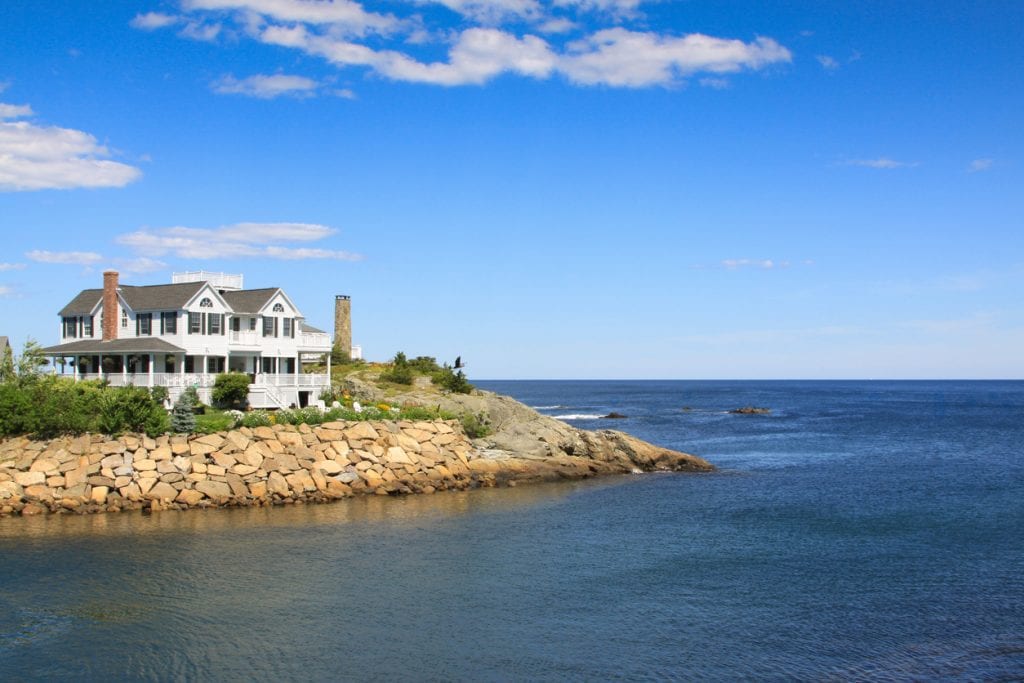 Who wouldn't want to start each day with an awesome waterfront view? Life by the water – whether by the beach or on a lake or a canal – is desirable for many reasons. Sparkling sunlight on the waves, awesome sunsets and scenic views, and a slew of fantastic water activities are more than enough reason to live by the water permanently.
Waterfront living
When people think of waterfront living, Mississippi might not be the first state that comes to mind. But those familiar with the Magnolia State know that it is home to several charming waterfront towns. Anyone who is in the market for waterfront homes for sale should seriously consider taking a look at properties in Ocean Springs, MS. Or, perhaps, one might want to explore waterfront communities in Biloxi, MS, or even a location like Gulfport, MS.
If you're considering a waterfront locale that's nestled along the state's coastline, a city that's big on amazing vistas is Ocean Springs. The state's oldest city, it's called "the city of discovery" for good reason. Its historic district, as well as its year-round art, music and food festivals makes this city a huge draw for vacationers. But for would-be residents, the real lure is the upscale homes right along the waterfront. Those who prefer more modern living options will also appreciate that there's no shortage of fantastic waterfront condos for sale in Ocean Springs, MS.
Another town that definitely delivers on the beach lifestyle is another of the state's oldest and largest cities, Biloxi. Biloxi is home to Beauvior, Jefferson Davis's stunning mansion on a 52-acre expanse on the Gulf Coast. It is also host to the Jefferson Davis Presidential Library. This coastal city draws the tourist crowd with miles of beaches and the Biloxi Lighthouse, one of the first cast-iron lighthouses in the South. The town is loaded with history with lots of notable historic sites, museums and award-winning restaurants. It also offers some of the finest sports fishing. Anyone looking for a seaside property with fantastic amenities will find Biloxi the perfect place to live!
Rounding off our featured places to live a waterfront lifestyle in MS is Gulfport, a bustling beach town that borders the Gulf of Mexico. With plenty of parks and loads of water recreation spots to enjoy, it's no wonder people come to Gulfport and want to stay permanently. Many find the opportunity to invest in waterfront homes in Gulfport, MS, the second-largest city in Mississippi, quite tempting. Chalk it up to the cost of living, which is 18.8% lower than the U.S. average, as well as the great deal of attractions and opportunities in the area.
Life is different on the water
Owning a waterfront home comes with its challenges. However, for those who're bent on living by the water, it can all be worthwhile. Beach homes are built sturdily simply because they must be able to withstand different weather than their landlocked counterparts. They frequently have top-quality weatherproofed exteriors, including stronger, more resilient siding. Potential investors know that these homes are built to last.
Storms, fog, wind, salt and spray are all aspects of waterfront living that some can view as undesirable. Those with a little more romance in their souls, however, see these as the very factors that add to the charm of owning property by the sea.
Waterfront home agents
Finding an agent who specializes in waterfront property can make a huge difference. More than the structure itself, the land the home is built on is a critical consideration that your realtor will know to check for you. Homeowners will also need to consider their access to the water for all their recreational pursuits and discuss these with their agent. Property needs to be zoned to accommodate watercraft. The existence of, or potential for a seawall for additional protection is also important. All these are things a qualified agent can ensure potential homeowners get.
General advice
Talk to future neighbors and find out the pros and cons of the community before buying. It is always a good idea to get their opinion. Even better, find a real estate agent who has lived in the community for a while and who himself or herself has the insight of a resident. HOAs in waterfront communities can be strict and implement different rules than others, so it will pay to gain more familiarity with the association. Cultivating a comfortable relationship between the property owner and the regulatory body can make living in the community much more enjoyable.
Real estate agent Sherry Owen and the rest of the Owen and Co. realty team possess the skills, smarts, and character to help buyers find the right waterfront property to purchase. Call her and her team of real estate experts at 228.822.9870 or send an email to info(at)owenandco(dotted)com.