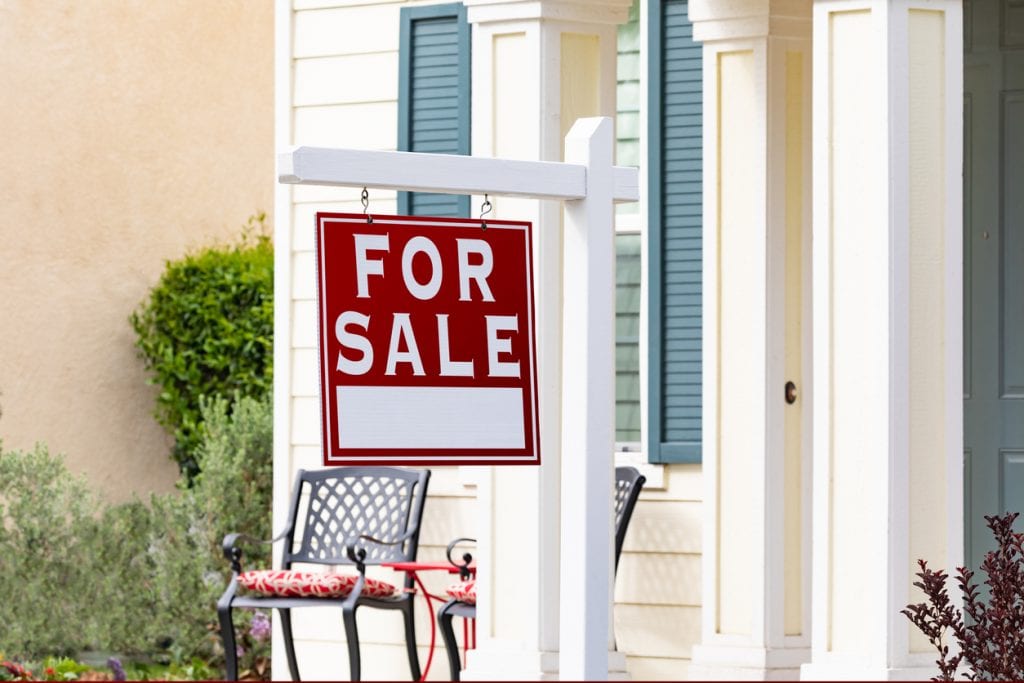 The average home prices in Mississippi are $126,502 and the values have gone up 4.0% over the past year. 31.9% of the market is priced from $112,000 and $225,000. Estimated projections show the sales will continue to increase nominally throughout the next 5 years.
You may have decided to buy a larger home or downsize now that the kids are out of the house. You may be looking to be closer to golf courses or the beach. In that case, you have some time to sell your house.
However, if you've been offered a new job in a different city, or your family is about to become a little larger and you need more room, you may ask, 'how can I sell my house fast? How can I sell my house fast for market value?'
No matter the reason or the situation, the stress of selling a home and all the changes that come with it can be intimidating. Fortunately, there are options and people that can help you find the best way to sell your house fast and help you pick the right offer for your home, without leaving you second-guessing the offer you decided to take.
Selling Agent
The first important decision to make is hiring a good selling agent. A trusted, experienced, reputable agent is there to work for you. They will keep your details confidential and guide you through the offers coming through to help you make the right decision.
Pre-Appraisal
On average buyers pay 95% of the asking price. The first thing to understand is what the buyers are looking to pay. Your agent may suggest hiring a pre-listing appraiser. The appraiser will analyze your home based on:
Square footage
Number of bedrooms and bathrooms
Age of house
Age of mechanical systems
Condition, layout and finishes
Location and nearby amenities
Comparable recent sales (usually three)
Your assessed value and your appraised value are different and market value is generally fluctuating. Agents review comparative market analysis reports and include the appraiser's information to help you come up with the best price to start with. In some cases, you may end up getting several offers and with luck a bidding war. In other cases, you may need to rethink the asking price and lower it. The agent will be there to guide you through each step.
Contingencies
Buyers may ask for certain contingencies that can draw out the sale or end up costing so much that it drives down the dollar amount. Certain items like home inspections, independent appraisals, or the contingency to that the buyer's home must sell before the deal can close are details to pay close attention to.
If your home has been on the market for a while you may be tempted to sign the contract. A "kick-out clause" allows you to continue to market the property and accept offers from other buyers. The clause gives the current buyer a specified amount of time (such as 72 hours) to remove the home sale contingency and continue with the contract. And if they don't you can back out of the contract and sell it to the new buyer and keep any earnest money that may have been deposited. You can also set a limit on the amount of time that the buyer must complete inspections and appraisals so that they aren't dragging out the sale.
The Offer
There are times where you might want to take the first offer. If there is a limited buying pool, you've already found your next house and can't pay two mortgages, or if there is a cash offer, or your home has been on the market for a while. Again, your agent is there to work with you and let you know if you should hold out for a while or if this offer is an offer worth considering.
Remember this is a business deal. It's sometimes hard to separate yourself from the emotional connection you have with your home. You are selling for a reason. This is not a decision that you made lightly. Buyers that have dependable financing, are willing to opt out of contingencies, and are flexible are one of a kind. Buyers that offer cash or are willing to pay sizable deposits are also a way to judge their financial stability. Another offer may be a bit more, but the strength of the buyer should be held in regard.
Your agent knows the market. The current market is mostly balanced, meaning that sellers and buyers alike are getting what they want. It's a very good time, with the right home, the right agent and the right buyer to get the price you desire.