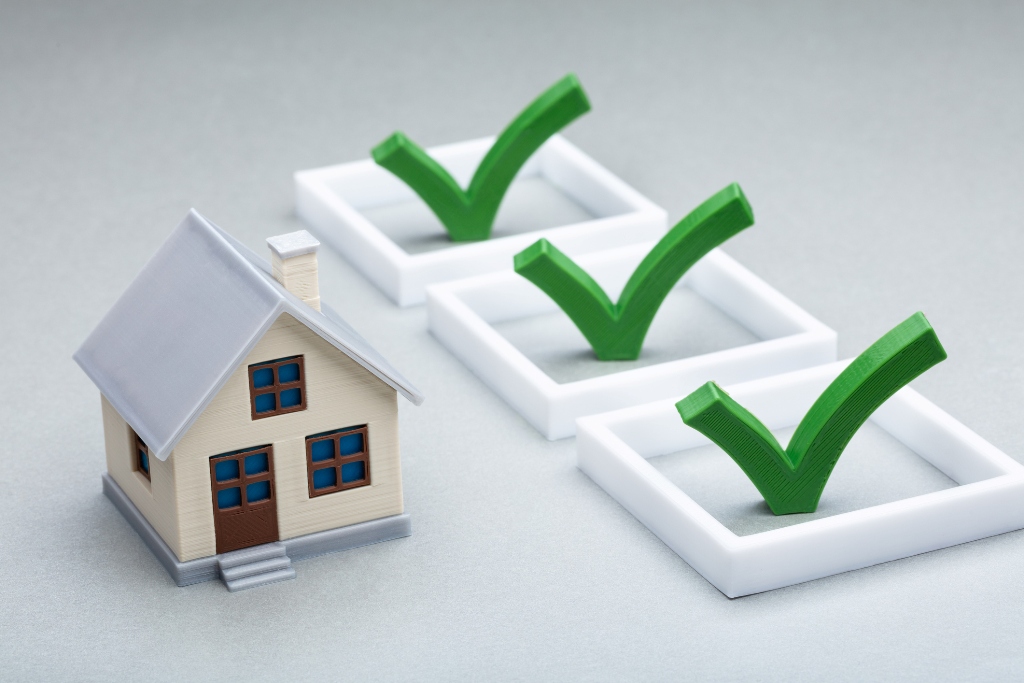 Buying a house is a major life achievement that takes a lot of time and effort—not to mention money—to accomplish. As such, it is not a decision that you should take lightly, nor should you begin the home buying process ill-prepared. The good news is that there are easy ways to tell if you are indeed ready to buy a home of your own.
You have a good, if not great, credit score
Your credit score is a major criterion that lenders use to decide whether they should approve your mortgage application or reject it. Mortgages with the best rates require an applicant to have a credit score of 620 or higher. Any score lower than that means having to pay higher interest rates. Paying down your debt is one of the best ways to improve your credit score. Get your score as high as you can before applying for a mortgage.
You can make at least a 20% down payment
A word of caution: don't be misled by lenders who require very little to no down payment. You may think you're getting a good deal but actually, the money you think you're saving upfront will be outweighed in the long run by higher rates, longer terms, and other conditions that are less favorable to you as a buyer.
Make sure you can pay at least a 20% down payment for the home you're buying. It's probably the simplest way to protect your investment. The bigger down payment you can make, the better.
You're in good financial standing
The sale price is not going to be your only expense when buying Gulfport, MS real estate property. There are still property taxes, insurance, homeowner's fees, utilities, and upkeep to worry about. These can add heftily to the mortgage payments you have to make every month. Keep your monthly mortgage to 30% of your gross monthly income to ensure. That way, your budget will still be capable of handling any additional expenses while still living comfortably. Also, account for all the fees you have to pay every month so you can avoid being blindsided by costs you never saw coming.
You are gainfully employed for at least two years
You need to have a reliable source of income to keep paying bills. In fact, many lenders will require you to provide proof that you have more than two years' continuous employment before they approve your mortgage application. Lenders see contractual, seasonal, or commission-based workers as risky because of inconsistent income. These home buyers are required to submit their tax returns over the last two years to see if their average annual salary enables them to qualify for a loan.
You're pre-approved
Getting pre-approved for a mortgage means having your chosen lender evaluate your credit score, assets, income documents, and employment history. If your lender sees that everything is in order, they will hand you a pre-approval letter that you can use to shop for houses for sale in Long Beach, MS in your price range and send to the property seller along with your offer. It's worth noting that many owners of homes for sale in Bay St. Louis, MS and other Mississippi locations won't accept your offer unless you have a pre-approval letter on hand.
You really want it to happen
Your gut is telling you that buying a home is the right thing to do and nothing can deter you from your goal. If this is the way you feel, then, by all means, begin shopping for Biloxi houses for sale. The purchase of a home is not something you should ever do if you have lingering doubts. Any uncertainty on your part will only lead to remorse later.
You're in it for the long term
Buying a home is a long-term commitment. As most good mortgages have a five-year term, you should plan to stay in your home for at least that long. Anything shorter than that and you may be better off renting a property instead.
You've partnered with a good real estate agent
The home buying process is like a complex maze riddled with obstacles that can be difficult to overcome on your own, especially if you're a first-time homebuyer. You may believe that you're saving money by doing everything on your own, but without knowledge of the real estate market and the experience to boot, you could end up losing money instead. Talk to a handful of real estate agents and choose the one with local expertise in your chosen area and a proven track record of client satisfaction.
Whether you're in the market for a single-family home or condos for sale in Gulfport MS, real estate agent Sherry Owen and the rest of Owen and Co. possess the skills, smarts, and character to help you find the right property to purchase. Call her and her team of real estate experts at 228.822.9870 or send an email to info(at)owenandco(dotted)com.