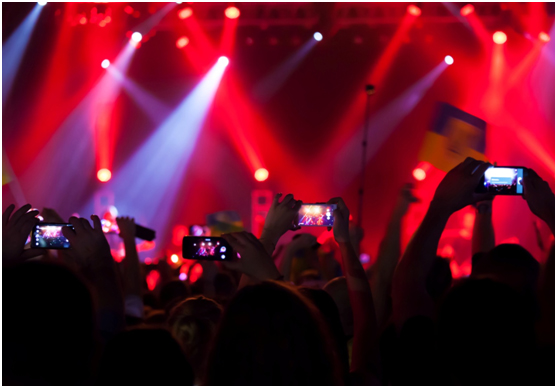 There's no better way to spend a holiday than going to the beach—and the Mississippi Gulf Coast is the perfect place to dig your feet in to the sand, take a dip in the sea, and relax. With 62 miles of panoramic shoreline, it's easy to find a perfect place to kick back and unwind under the Mississippi sun.
But there are many other things to do on the beaches of the Mississippi Gulf Coast. In fact, we're always doing something fun on the Coast, whether it's listening to good music or reveling in the artworks of famous artists.
At Owen & Co., LLC, we have listed some of the upcoming events at Mississippi Gulf Coast so you can dance, take in some art, and experience our unique culture of fun.
Mississippi Gulf Coast Events
For Art Lovers: Peter Anderson Arts & Crafts Festival
November 4, 2017 to November 5, 2017
Each year on the first weekend of November, thousands of people gather for The Peter Anderson Arts & Crafts Festival. Named in honor of Peter Anderson, one of the greatest master potters, this event celebrates the arts with more than 400 booths of artists from all over the country and beyond.
The festival aims to increase public awareness of local artists and businesses; it also aids in the economic growth of what is now Ocean Springs.
For Fitness Lovers: Mississippi Gulf Coast Marathon
December 8, 2017 to December 10, 2017
The Mississippi Gulf Coast Marathon, now on its second successful year, was founded in 2015. This event celebrates the scenic Gulf Coast beaches from Pass Christian to Biloxi. Few marathons across the globe offer as much Gulf Coast exposure as the Mississippi Gulf Coast Marathon.
The event features a fast and flat course; the programs include:
Marathon (26.2 miles)
Half Marathon (13.1 miles)
5K (3.1 miles)
Kids Marathon Race Program (1.2 mile)
For Music Lovers: Coast Big Band Holiday Show
December 14, 2017
The Coast Big Band is holding a holiday show at Mary C. O'Keefe Cultural Center of Arts & Education. The band is a Mississippi Gulf Coast twenty-member big band orchestra, known to create the unique sounds of the big band era. Their music is an eclectic mix of big band dance music, soulful vocals, pop tunes, jazz standards, and Latin tunes.
They will perform compositions that span a century of music. Some of the compositions on their lineup are pieces by Artie Shaw, Duke Ellington Count Basie, Benny Goodman, Harry James, Stan Kenton, and Tommy and Jimmy Dorsey.
For Thrill Lovers: PCA Rodeo Finals
January 11, 2018 to January 14, 2018
Saddle up, because the Professional Cowboy Association is hosting the rodeo finals, yet again, in January. Top rodeo athletes will compete in different events, including bull riding, bareback riding, calf roping, and ladies barrel racing. Steer wrestling, breakaway roping, saddle bronc riding, and team roping are also part of the finals.
At Mississippi Gulf Coast, you'll enjoy more than just the sea and the sand you'll enjoy adventure—and possibly, the best shows you'll ever see in your life. Plus, these experiences make for great memories to last a lifetime.
Perhaps, you'll even want to live permanently here and enjoy all the things the Coast has to offer. Owen & Co., LLC, the trusted real estate agency in Mississippi Gulf Coast, can help. Browse through our listings today.