COMING SOON


Seaside Villas

SUBDIVISION
NEW BEACH FRONT COMMUNITY
GULFPORT, MS
NOW PRE-SELLING
LUXURY BEACH FRONT HOMES
CALL TODAY FOR MORE DETAILS
CLICK HERE TO VIEW AVAILABLE LOTS & HOMES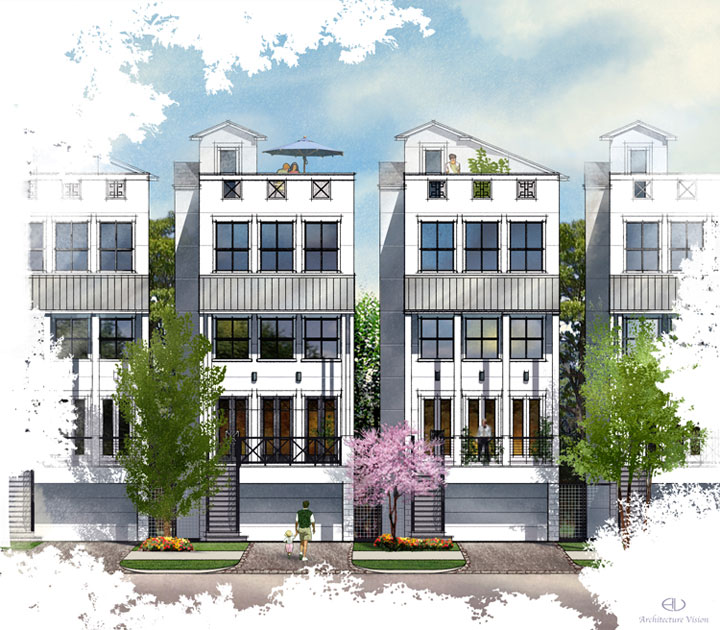 What do you get when you marry upscale homes with resort-style living? The answer is Seaside Villas, a new luxury beachfront community rising at 4512 W Beach Blvd. in Gulfport, MS.
Boasting beautiful architecture and stunning ocean views, Seaside Villas is one of the most promising developments in the area. If you're interested in purchasing property here, here's what you need to know:
The homes
All of the homes in Seaside Villas will be single-family residences that boast a clean, elegant aesthetic. The properties are arranged like townhouses, giving the community a close-knit, intimate vibe.
All homes measure approx. 3,000 square feet, and will have 3 bedrooms and 3.5 bathrooms. The homes will have features that take full advantage of the great surroundings, such as a rooftop deck and a lanai that faces the gulf – perfect for intimate dinners or a gathering with friends.
For your convenience, the homes also will have an elevator and a double garage at the rear. Love to cook? Homes in Seaside Villas will have a large kitchen decked out with modern appliances and equipment.
Great care will be given to make the interiors as comfortable and stylish as possible. In the living room will be a fireplace that gives the space welcoming warmth. In the bedroom will be a large, walk-in closet. In the kitchen will be natural-stone countertops that are both durable and chic.
If you'd like to take a look at what's currently available, check out our Seaside Villas featured homes here.
Around the area
Seaside Villas is located in Harrison County, which borders the majestic Gulf of Mexico. The Gaston Point Community Center, which includes a well-equipped fitness center, is just across the street from the community. The area plays host to many great attractions, many of which are just minutes away from Seaside Villas.
Below are just a few:
Gulf Islands National Seashore
Extending across a vast area of over 135,000 acres, the National Seashore protects the northern Gulf of Mexico's barrier islands. Here you'll find sparkling blue-green waters, fine white sand, and coastal marshes. The Gulf Islands National Seashore is divided into 12 sections that feature everything from campgrounds and picnic areas to historic forts.
The Institute for Marine Mammal Studies
Aside from conducting research and implementing conservation programs, the Institute for Marine Mammal Studies also features educational displays that give visitors a first-hand understanding of the importance of marine biology. Guests can also interact with dolphins and the other marine mammals that the institute studies.
Lynn Meadows Discovery Center, Gulfport, MS
This pioneering attraction is the first interactive children's museum in Mississippi. Spanning over 15,000 square feet, the museum has six areas arranged by theme: art, animals, cooking, the nearby port, history, and science. There's even a mini outdoor library, as well cooking classes available.
With Seaside Villas' wonderful views, ideal location, and proximity to great attractions, this beachside community is one of the best real estate investments you can make in Gulfport. If you want to learn more about Seaside Villas as well as the real estate market in Gulfport, get in touch with Owen & Co. Real Estate by calling 228.822.987 or by e-mailing Info(at)OwenAndCo(dotted)com.