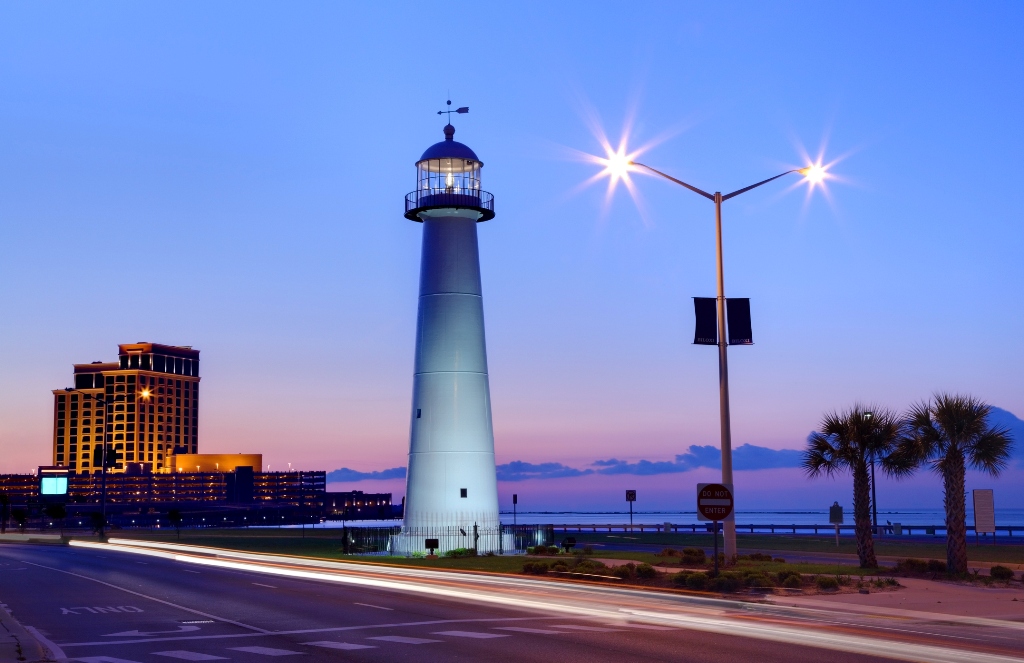 The Mississippi Gulf Coast is a place like no other. If you're lucky enough to move to this splendid region, you can expect a high quality of life without the high cost of living of ten associated with similar water front communities.
To help you prepare for your move, we've prepared a list of things you need to know about this one-of-a-kind community.
You can choose from a great selection of towns and neighborhoods

The coastal towns of the Mississippi Gulf Coast exude the charm and history that best exemplify Southern living, each one boasting its own unique flavor and attractions. These towns offer wonderful homes in a wide range of sizes and prices, providing you with fantastic opportunities to find your dream home.

Biloxi is a picture of classic Southern charm with its historic buildings and structures. Ocean Springs is fast becoming known as a hot spot for the arts, boasting a host of art galleries and art festivals. Pass Christian is a tranquil beach community with stunning columned mansions and a traditional Southern vibe. Gulf port is an exciting fusion of the old and new, as well as the home of numerous parks and recreations areas.

There are more choices waiting for you, and once you've settled in to a neighborhood, you can easily explore the rest of the area and enjoy what each town has to offer.

The region offers myriad outdoor adventures and activities

The beach is the Gulf Coast's most defining feature, offering a host of activities like boating, cruising, and swimming. Mostly part of the Mississippi Sound,the water is refreshingly still and tranquil, thanks to the many barrier islands that protect its southern border. The Mississippi Sound is also considered one of the best spots in the world for dolphin watching.

The Gulf Islands National Seashore is considered the largest outdoor natural amusement park, encompassing the barrier islands off the Mississippi coast and Davis Bayou near Ocean Springs. The stunning scenery provides a gorgeous backdrop to dozens of activities like hiking, snorkeling, fishing, birdwatching, and many more.

The Gulf Coast is also home to the Pascagoula, the largest free-flowing 0river in the continental United States. The river winds through swamps and forests of cypress laden with Spanish moss, and is the habitat of more than 300 bird species, hundreds of fish varieties, and other wildlife. You can explore the bayous on a kayak, or through the Pascagoula River Audubon Center's interpretive trail.

The region is a foodie haven

The Mississippi Food Trail starts at the Gulf Coast, where legendary seafood restaurants abound. You can have your fill of gulf shrimp, shrimp and grits, and oysters prepared in dozens of different ways. The region, afterall, supplies about 70% of the country's oysters and domestic shrimp. In addition to all the sumptuous seafood, you can also enjoy Southern cuisine classics like roast beef po' boys and barbecues.

The Gulf Coast is home to plush casinos and topnotch golf courses

There are more than a dozen casinos in the region, found in 4 – or 5 – star resorts that offer upscale lodging, dining, shopping, and entertainment.

The Gulf Coast is home to legendary golf courses

The Gulf Coastal so boasts around 18 golf courses designed by legends like Jack Nicklaus, Arnold Palmer, and Tom Fazio. The region has been called "Golf's Best Kept Vacation Secret" by Forbes Magazine.
To learn more about what you can find in the Mississippi Gulf Coast and to help you find the perfect home here, get in touch with Sherry Owen at 228-822-9870 or email her at info(at)owenandco(dotted)com.